Are Americans really crazy?  Because we "live to work" instead of "work to live?"  We may be crazy, but we have an economic system that works and keeps unemployment levels regularly below 10%  Yes we have problems, but after living 1.5 years in Spain, I'm at my wits end.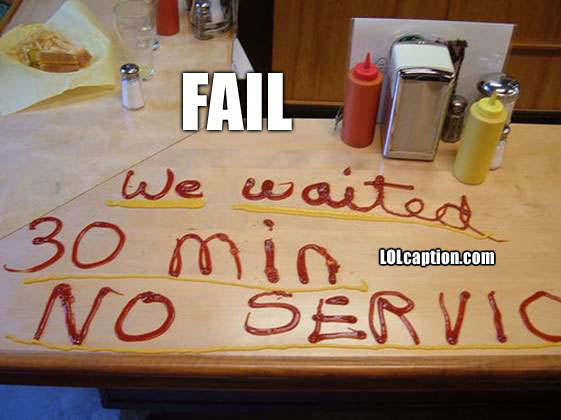 Let me give you a few examples.  First off, there are very few credit cards.  Spanish banks are scared shitless that you won't pay them back.  Fine, they were probably burned when their construction bubble burst.  But not offering credit cards adds some serious payment complications.  I currently bank with Citibank who I thought would have a slightly more "American-style" to banking but that is quite the contrary.
First, the typical online payment method is through "bank transfer." Which sounds cool but you literally have to e-mail a screensh0t of your online bank account to prove to someone you've made the transfer.  Not to mention, there are like 24 alpha-numeric digits that are manually entered leaving you with 24 opportunities to make a typo (no one does that right?) and then when you "confirm payment" only God knows where your money goes and if you could get it back if you made (or your payee made) a mistake.
Second, lets say, yes there was a typo and you needed to retract a payment.  In the U.S. you'd send an e-mail or call a 1-800 number right?  In Spain, those services do not exist.  They have no e-mail customer service nor do they have 1-800 numbers.  They do however, have for-pay, "902" which charge you about $1.25/min to talk to someone on the phone.  Regardless of who's fault it was.  Maybe they were like Sanitas who double charged me for an insurance policy.  Not my fault they double charged me but I have to pay to fix it.
UPDATE SANITAS (26 March 2011) – Sanitas has re-charged me for the original insurance policy that was cancelled.  I´m back in the same situation.  I used the only free tactic I know of to speak to customer service (it´s to pretend you´re buying a new policy and they have a chat window to speak with Antonio who is really nice actually, but this way you avoid paying the 1,00€ per minute via their 902 number.  +1 for Sanitas.  However, they quickly null the +1 with a -1 because their systems were "updating" so they couldn´t access my account.  They could however, process transactions of new policies.  Thus again, they´re prioritizing their revenue streams, customer service, "to the back of the bus" or better yet, stay at the bus stop, we´re not stopping for you.
And not only did I have to pay about $20 for a 15 minute phone call, but I then had to show up in person to my bank to sign a form allowing the return of my money.
It is becoming very clear that the customer is not the priority of Spanish businesses.  The paycheck that comes from a "work to live" attitude is the only thing employees fight for.  Yes, there are a few Spainish gems who actually understand business, who might actually love (or at least enjoy) what they do and try to make the customer happy–the customer(s) being the ones who hand over the money in exchange for products or service which eventually pay the salaries of employees who "work to live."  One positive example is RS-Online who sells a wide range of engineering parts and materials, who just called me to fix an order that didn't process because the expiration date on the credit card was entered in incorrectly.  They called me (which doesn't cost me anything per minute), they worked with me over the phone to fix my order and I should receive my parts with only about 1 day of delay.  This is customer service and these are the people I will recommend to my friends and colleagues for any engineering materials or parts they may need.
If I only work for money, then I will do as little as possible to get through the day without getting fired.  And since laws here strongly protect workers "rights" to maintain their job, managers can not easily fire employees who do not perform their responsibilities.
However, I end on a positive note for any Spaniard or foreigner who wants to work in Spain.  If you're willing to start your own business, and you put customer satisfaction as your main priority, you will DOMINATE whatever market you choose to enter because the vast majority of your competition treats their customers like shit but they have to return because there are few or no other better choices.   Therefore, if you offer good customer service–for lets say a bank–all your customers will be like, "whoa, they care about me, they are helping me, they value my business and constantly work to improve their offering" and will tell all their friends.  Mouth to mouth marketing is one of the strongest form of customer adoption.
That said, companies that are on my shit list:
Citibank.es (after Carlos left, all customer service stopped and now I only hear, "imposible, no te puedo ayudar, es lo que hay, lo siento, es así")
Correos.es (none of their employees knew where my international package was, even the employees at the airport.  I had to rely on taxi cab drivers to tell me where their "cargo" location was.  I then had to knock on exterior windows to get help because of the ineptitude of their employees at this office because they had closed for the day at 2pm.  There was one person–he looked Moroccan–who after all of this helped me and showed that the "imposible" is actually possible if you care about a customer.
Lateral (the Restaurant) – the woman told me it was impossible to have a tapa come without bread.  When I asked her if the pig itself had a loaf of bread that was growing on its ass and was hence, biologically attached thereby making it impossible to bring me a tapa de jamon sin pan, she then realized that maybe it was possible to make an adjustment to an order.
There are likely more I could add, but I´ll save my venting for a future post.  Let us know if you have had similar experiences.  Follow me on Twitter: @chrisdmccoy